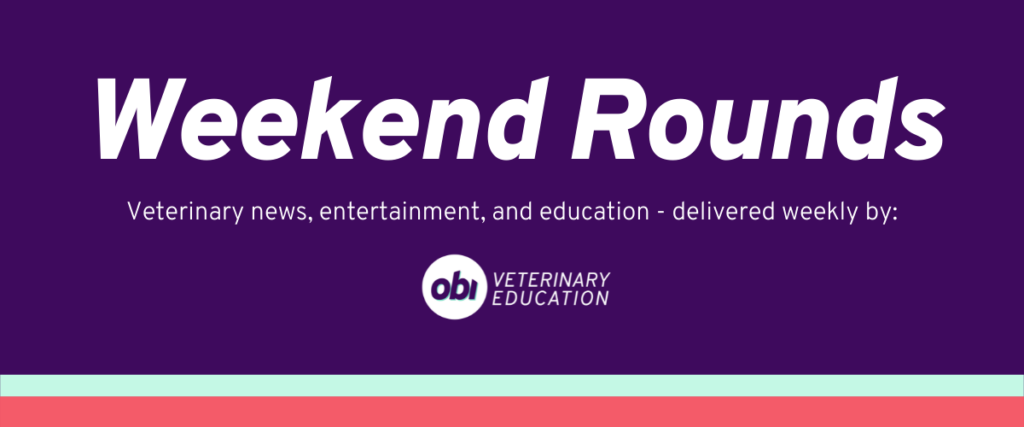 Weekend Rounds July 24 2022
We hope you are finding a way to keep cool in this mid summer heat blast. For us there is a lot of road shimmer, wiggling the vision, heat heat waves, swimming in a mirror. You get it. We'll do our best to wrap the news this week despite sweating worse than a horse with Cushing's.
Here's what is in store:
🔥 Heat wave be freakin' me out
😈 Moral Hazards
💸New Franchise opportunity
🚀Quick hits

Following in the footsteps of our friends across the pond, North America is gripped in one of the worst heat waves in recent history. NBC reports a record high 90 million Americans are under heat warnings this week. Most of the coverage centers on how the heat will affect us bipeds, in spite of PETAs urgent pleas. And of course there are summaries about how climate change and increasing heat will make survival of animal species a challenge.
But what we want to talk about is how heat waves will have dramatic impacts on veterinary practice.  Not only will there be an increase in patients presenting for heat related illnesses, but heat waves also make it challenging to work.  Last year Time reported that productivity loss due to heat costs the US economy $100 billion per year, especially in the Southeast and Midwest.  For mobile and farm practices, heat will have a dramatic impact on the ability to work.  Not only will the heat directly impact the comfort of veterinary workers outdoors but high temperature also increases the risk of injury in the workplace.
So as the heat wave rolls on, be mindful not only of your patients but also of yourselves.  Perhaps channel the energy of your local zoo and make sure everyone in the practice has access to popsicles to make the heat more bearable.
Are you a moral Hazard?
According to a new filing by the insurer formerly known as Petplan, yes, yes you are. The Canine Review reported this week that the insurer, now known as Fetch by the Dodo has issued an exclusion for veterinary professionals on the ground that we are a moral hazard. The idea being that veterinary professionals commit insurance fraud. While this is an incredibly confusing business move, considering the important role veterinarians have in promoting insurance to clients, it also could reflect a growing sentiment of mistrust in the profession. An issue we think warrants close attention and prompt action.
An update from The Canine Review indicates that the AVMA has requested a meeting with the insurer.  Stay tuned.  We will keep you up to date on any developments.  In the meantime, don't expect any cute puppy videos from The Dodo in your weekend rounds any time soon.  We will look elsewhere for our adorable content.
McVet Practice
PetSmart is planning to sell veterinarians hospital space under a franchise model. This friends, is an interesting move.
While PetSmart currently has veterinary hospitals in 700 stores, most of which are Banfield clinics. With over 1600 stores in the U.S. there is room for expansion and so PetSmart Veterinary Services is moving forward to fill the void. A franchise model sold to veterinarians is a fascinating way for veterinarians to have an opportunity to own a clinic, and perhaps for lower overhead and startup fees.
Franchises are not a new thing. It is a tried and true business model seen in most fast-food restaurant chains and in the health-care space, pharmacies and dental offices.
The key to whether this move will be positive for veterinarians is the cost.  As Dr. Peter Weinstein of PAW Consulting is quoted by the AVMA article, "If it's a turnkeylike operation, it would allow a veterinarian to potentially enter at a lower upfront cost than buying or leasing a startup or buying or leasing an existing hospital,  The question that always arises with franchises is: What's the franchise fee?"
Quick Hits
Life saving veterinary cancer care costs a lot but is worth it [Washington Post]

Low sugar peanut butter can contain xylitol in some countries [News.com Australia]

Funniest Animal Photos [Forbes]

Very cool animal video games [The Verge]