Weekend Rounds – July 3, 2022
We've got good news and bad news… the bad news is that tomorrow is Monday. Sorry, but nothing we can do about it. 

The good news is that if you are in North America, you might have had a long weekend to recharge your batteries. We hope you did, because you deserve it. Plus, we've compiled the latest across veterinary medicine and the animal kingdom so you can join in on the workplace water cooler talk with fun facts like what percentage of females are sexually monogamous (…we'll get there). 

Let's go hunting for table scraps like the family dog at a 4th of July BBQ… 

🌍 Why animals are so important to the SDGs
🆓 AVMA journals go open access
🐟 A new specialty could be on it's way 
😂 Chuckle of the week
Call us old fashioned, but we like planet Earth. And we try our best to walk the walk…in past editions of Weekend Rounds we've written about why animals matter for the Sustainable Development Goals (SDGs), and we've made environmental initiatives a key pillar of our CSR platform. Last year, we donated a portion of sales to Wildlife Conservation Society of Canada (if you have a recommendation for our 2022 donations please reply to this email and let us know). 

So it should come as no surprise that our top story this week is on another report published by the International Fund for Animal Welfare called Thriving Together: The Critical Role of Animals in Achieving the SDGs.  The SDGs have often been criticized for not recognizing the importance of the the natural world, but it is crucial that we acknowledge and act upon the belief that improved animal health can lead to greater food security, prevention of disease, and increased resilience against the impacts of climate change and natural disasters.

You can read the full report here, which includes some of the most beautiful wildlife photography you'll ever see.
Or you can skim some key findings highlighted in the report:
Climate Action, SDG #13. Large mammals such as elephants and whales are keystone species that help to promote growth and sequester carbon as they traverse vast habitats. Global losses of wildlife have cascading consequences throughout ecosystems, which in turn make humans more vulnerable to the dangers of climate change.
Life on Land, SDG #15. Humanity is at a critical juncture in preventing biodiversity loss and halting the extinction of endangered species. We rely on terrestrial ecosystems in both subtle and obvious ways, some of which we may not realize until it is too late. When wildlife habitats are protected, ecosystem services thrive and destructive forces are mitigated.
Life Below Water, SDG #14. When marine and coastal species are healthy and their habitats protected, they too contribute to key ecosystem services that support the functions and benefits of flora and fauna. Marine species are integral to the ocean-based resources upon which many communities absolutely depend.
Decent Work and Economic Growth, SDG #8. In direct contrast to poaching and other wildlife exploitation, nature tourism creates economic growth in a sustainable way—focused on productive, inclusive and decent work for all. To Africa alone, 80% of tourism is attributed to wildlife viewing.
Good Health and Well-Being, SDG #3. Habitat destruction, unsanitary livestock conditions and global wildlife trade are just a few of the ways in which wildlife comes into closer and sustained contact with humans. Proper management would have a profound effect on protecting people from zoonotic disease spillover events. At the same time, evidence increasingly shows that immersion in nature is beneficial for physical and mental health.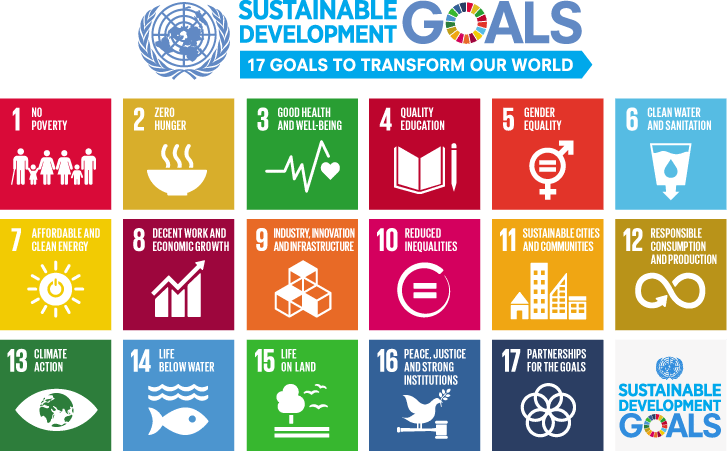 The AVMA goes open access
Another thing we really like… free access to educational resources and veterinary information. We're doing our best to compile a library of free resources on Obi including cardiology, surgery, and radiology (plus, our entire course library is free for DVM students).

We're pleased to see that the AJVR – the American Journal of Veterinary Research – has switched to an open-access, online-only format. AVMA members can now access both the AVJR and JAVMA for free. Here's what the AVMA had to say on why they've done a good thing:

"The online format reduces AVMA's environmental footprint and means that AJVR can publish more research, more quickly, and to a vastly larger and broader audience. This enables global collaboration among researchers, helping to advance veterinary medicine and contribute to the greater good. It also facilitates information exchange between researchers and clinicians by increasing access to novel research findings that bridge the gulf between basic research and clinical practice."
The AVMA announced that the American Association of Fish Veterinarians (AAFV) and the World Aquatic Veterinary Medical Association (WAVMA) have begun the process to have fish practice recognized by the American Board of Veterinary Practitioners as a veterinary specialty.

By creating board certified specialists, the organizations hope to help aquaculture producers find a veterinarian that can provide the level of care fish need, and provide expertise and guidance to government agencies. 

We'll keep you up to date on the latest as it becomes available.