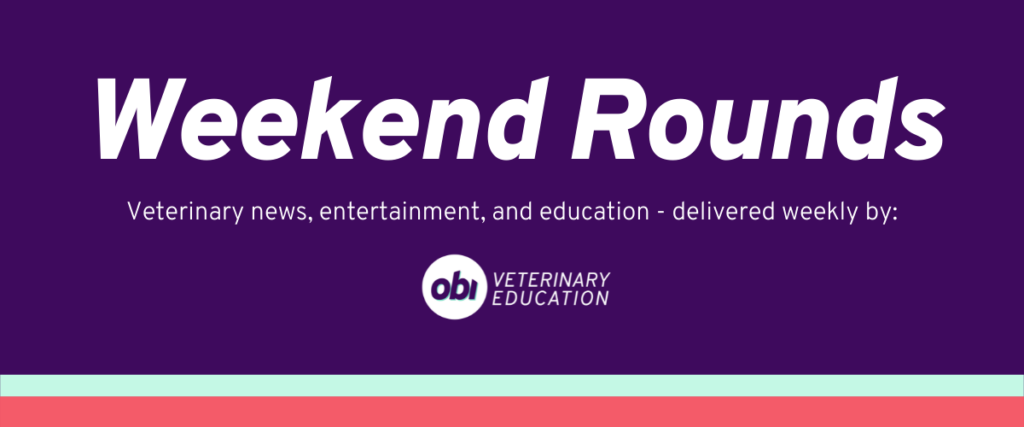 Weekend Rounds – July 10, 2022
Happy Sunday!  We've got some great rounds for you this week.  We're going to distill the veterinary news this week into a clean 3 minute read.  More refreshing than an ice cold glass of water on a hot summer night.

Here's what is in store: 

📰 The Atlantic gets in on the 'Vet Shortage' Coverage
🇨🇦Pet happenings North of the 49th
🚀Quick hits
🎙️ A crushable 30 min Podcast
The Atlantic covers The Shortage
Few things say "this issue is mainstream" like an article on the topic in The Atlantic.  The liberal leaning publisher has an air of gravitas as it tends to cover the important issues in politics, economics, world news and culture. You know the kind of stuff we mean.  Op eds from Mitt Romney, Ta-Nehisi Coate's Case for Reparations and soon to be classics like "Admit it, squirrels are just tree rats." 

This week, vet med hit the big time when the vet shortage was covered in The Atlantic. And in our opinion the article does us justice.  It covers the staffing crisis in a great way, pointing out that the lack of care available to owners is not the fault of veterinarians, but simply a reality that a severe shortage creates.  We're sure you've seen it come across your timeline, but if you haven't read it yet, give it a go.  You'll appreciate Sarah Zhang's coverage of the issue. 
Three pieces of big news for Canada this week.

1. Canada banned the importation of dogs from rabies endemic countries.
Our Take:  This is a good thing for the Canucks.  The US placed a similar ban in June 2021 and recently extended the ban through 2024.  These bans serve to protect pets in North America and veterinary staff.  We are already seeing increases in infectious disease in Canada with dog imports.  Lets not extend the burden.

2. Pets are ending up in pounds.

Our Take:  No duh.  Its the fallout we all knew was coming.  The pet boom happened.  Costs of living soared and now pets are being surrendered.  Probably another reason we don't need dog imports indiscriminately at the moment.

3. Toronto considers plan to ban outdoor cats

Our Take:  Honestly… we don't know. This is an issue that divides veterinarians and pet owners alike.  Almost like raw diets.  Our take is generally that cats are bad for wildlife. But this is probably not the way to go about eliminating that.  At least the article introduced us to the term "catio" – a cat patio.  That is something we think Toronto should mandate.  That would make walking the city cute AF.
Iberian lynx makes conservation milestones [National Geographic]

AVMA Leaders to discuss model veterinary practice act and principles of ethics [AVMA]

Veterinary sector must brace for impending inflation effects [Vet Times UK]

Vancouver referral hospital hires social worker to support clients and employees [Vancouver is Awesome]